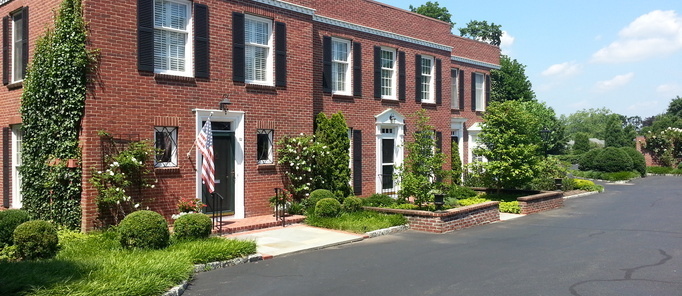 Brokerage Objectives
Through our business model as a premier real estate management company, we have built significant relationships in the local real estate markets and strong relationships with other local brokers. This enables us to provide clients with the most up-to-date market environment and conditions, and enjoy the benefit of less vacancy down-time.
With our extensive industry knowledge, unparalleled expertise, and unwavering commitment to client satisfaction, we are your trusted partner for all your real estate needs. Whether you're looking to buy, sell, or lease a property, we provide personalized solutions that deliver exceptional results.
Residential Brokerage Services
Finding the perfect home is an exciting and significant milestone, and WFL Real Estate is here to guide you through the process. Our dedicated residential brokers are experts in the Fairfield County residential market and have an extensive network of listings to match your preferences and lifestyle. Whether you're searching for a single-family home, townhouse, condominium, or luxury property, we listen attentively to your needs, provide personalized recommendations, and assist you every step of the way.
Why Choose WFL?
Local Expertise: With our strong presence in Fairfield County, we possess an in-depth understanding of the local market trends, neighborhoods, and amenities. This knowledge allows us to provide valuable insights and identify the best opportunities for our clients.
Personalized Approach: At WFL Real Estate, we believe in building lasting relationships with our clients. We take the time to understand your unique requirements, preferences, and goals, ensuring that we provide personalized solutions tailored to your needs.
Extensive Network: Our vast network of industry professionals, including buyers, sellers, developers, and investors, allows us to connect you with the right opportunities and maximize your real estate potential.
Exceptional Service: Client satisfaction is our top priority. We pride ourselves on delivering exceptional service, which includes prompt communication, transparent processes, and a commitment to your best interests throughout the entire real estate transaction.
Professional Integrity: Trust is the foundation of our business. We uphold the highest standards of professionalism, ethics, and integrity in all our interactions, ensuring that you receive honest advice and reliable information to make informed decisions.
Whether you're a business owner needing assistance with your commercial property needs, or a homeowner looking for your dream residence in Fairfield County, WFL Real Estate is here to serve you. Our dedicated team of real estate professionals is ready to assist you in achieving your goals and exceeding your expectations. Contact us today to discuss your real estate needs, schedule a consultation, and experience the difference of working with a trusted partner. Let WFL Real Estate guide you towards success in the vibrant real estate market of Fairfield County.
References
Again, we offer a long list of satisfied clients that are currently in our property portfolios. These clients may be contacted for reference purposes at any time to confirm our real estate brokerage capabilities.