WFL can act as the owner's representative in projects for the build-out of office space.
Our services include, but are not limited to, commandeering engineering studies, bid solicitation, qualification and analysis, contract negotiations, contract submittal and preparations, schedule enforcement, supervision, pay out administration and project close out.
WFL can act as a point of contact for other services necessary to fulfill your office move requirements. We have established relationships with a strong network of qualified moving companies, phone and data network installers, computer consultants, architectural and mechanical engineers, furniture distributors and many other service personnel related to a new office move. We basically provide "One Stop Shopping," so you can be certain that your move will proceed with ease and confidence.
WFL strives to guarantee timely tenant occupancy and completion of the final punch list expeditiously.
WFL utilizes a vast list of highly skilled contractors who are capable of complying with your stringent deadlines and providing the most cost effective pricing. They possess the knowledge of technology required for today's ever changing tenant needs.
Our goal is to complete the project on time and to the client's satisfaction. We are dedicated to making you a satisfied client.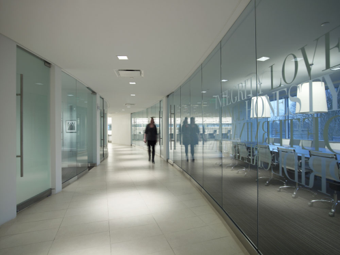 Pricing
Our pricing is competitive with the standard market fees for this service, depending upon the size of the project.
References
WFL Real Estate has completed numerous construction projects successfully. Again, we have many satisfied clients, such as Merrill Lynch, The Glass House Museum and Janney Montgomery Scott Financial Services, whom you are welcome to contact.